El Lugar Resort, Stepping Out of the Ordinary
A Timeless Place Paying Homage to Nature
Feel the captivating energy of Costa Rica in its truest form. El Lugar Resort unveils an experience of being one with nature. Our sustainable hotel and working horse ranch will transport you back to a time of peaceful harmony with our beautiful planet. Immerse in the enriched local culture and flavors of Sarapiquí and live a unique Costa Rica story in the heart of the rainforest.
Escape to El Lugar Resort
Deep in the rainforest, we have created a resort with an unwavering commitment to protecting and preserving the invaluable natural beauty of Costa Rica. El Lugar is a resort, a national park, and an invitation to experience what is truly possible when modern comfort and amenities are infused with a deep respect for the local culture and natural surroundings.

Escape to El Lugar Resort and explore 1,200 acres of pristine beauty in the Costa Rican rainforest.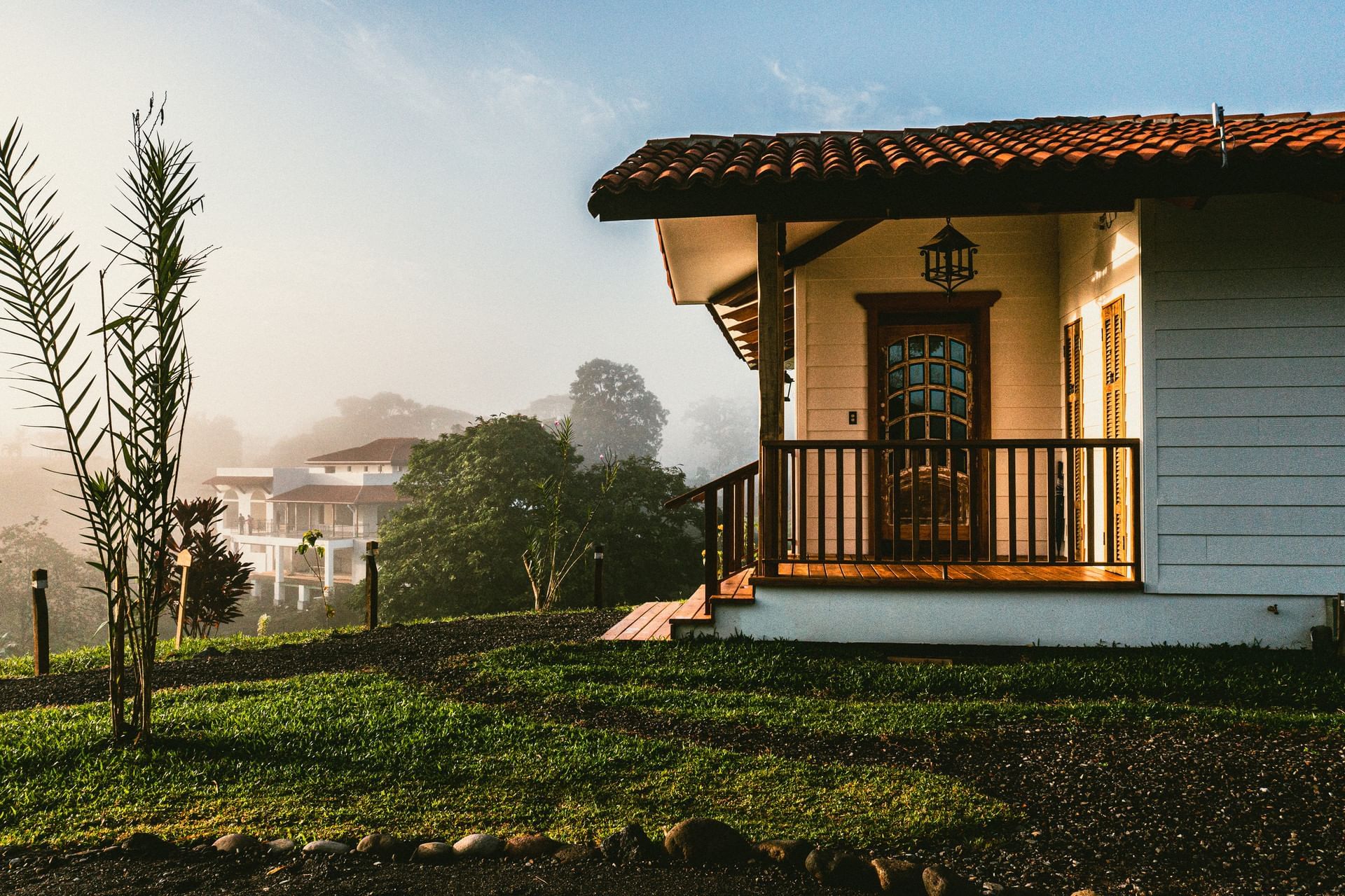 Unique Accommodations
Private Bungalows, appointed rooms, large family villas, at El Lugar there are options for any size group.
More than just a bungalow, this is a nature-infused sanctuary of contemporary calm that connects you with the beauty of Costa Rica's wild landscapes both indoors and out. This dreamy, laid-back Standard Double Room features one king-size bed or two queen-size beds, a spacious bathroom with hand-painted artisanal tiles, a terrace with a wooden deck, and serene views of lush, tropical foliage.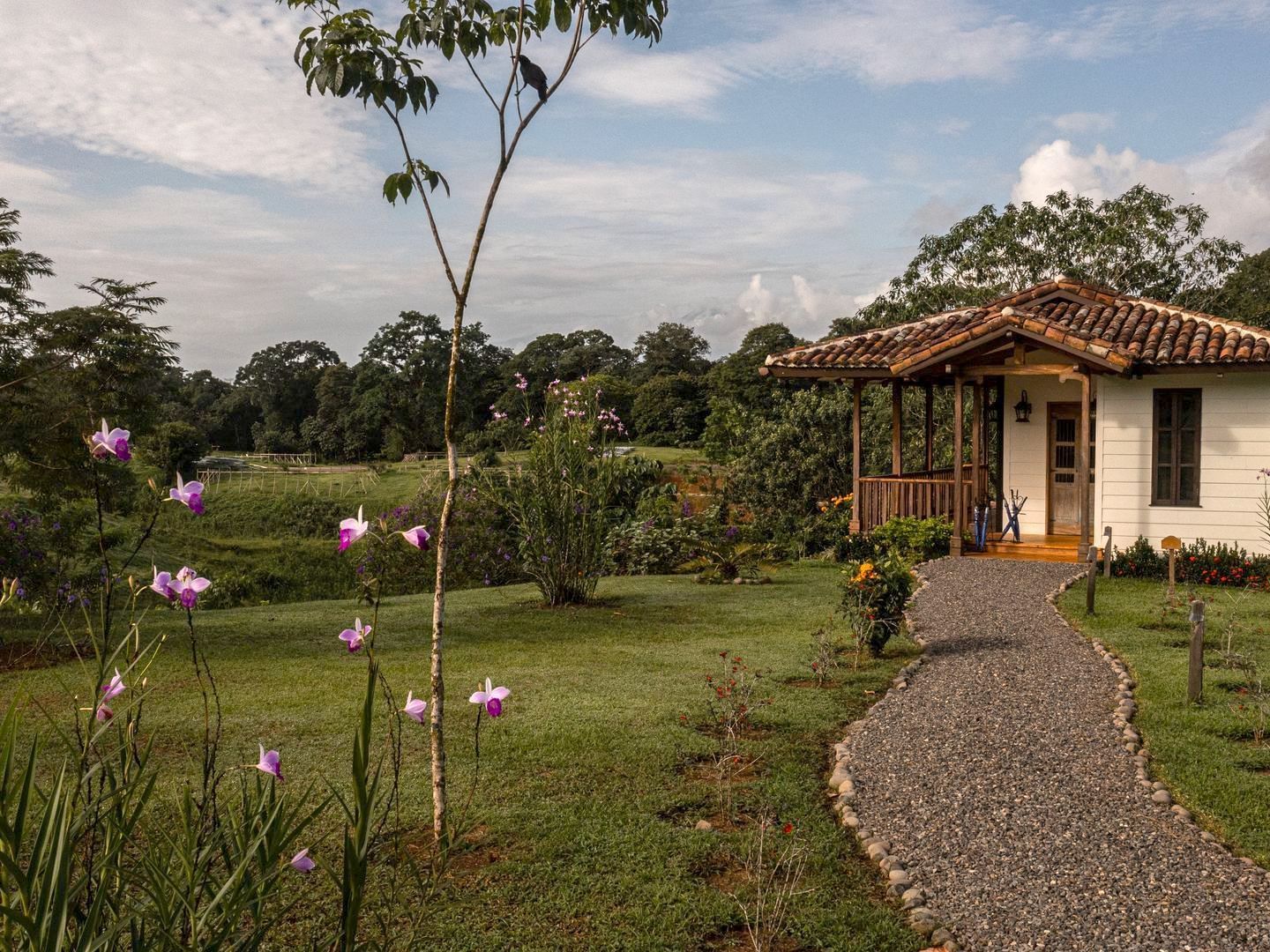 With an idyllic location that promotes privacy, the Superior Room was specifically designed to capture the spirit of Costa Rica's biodiverse landscapes. The elegant design and rustic vibe create an inviting ambiance where you can relax in comfort. Featuring one king-size bed or two queen-size bed, spacious bathroom, and terrace with a wooden deck.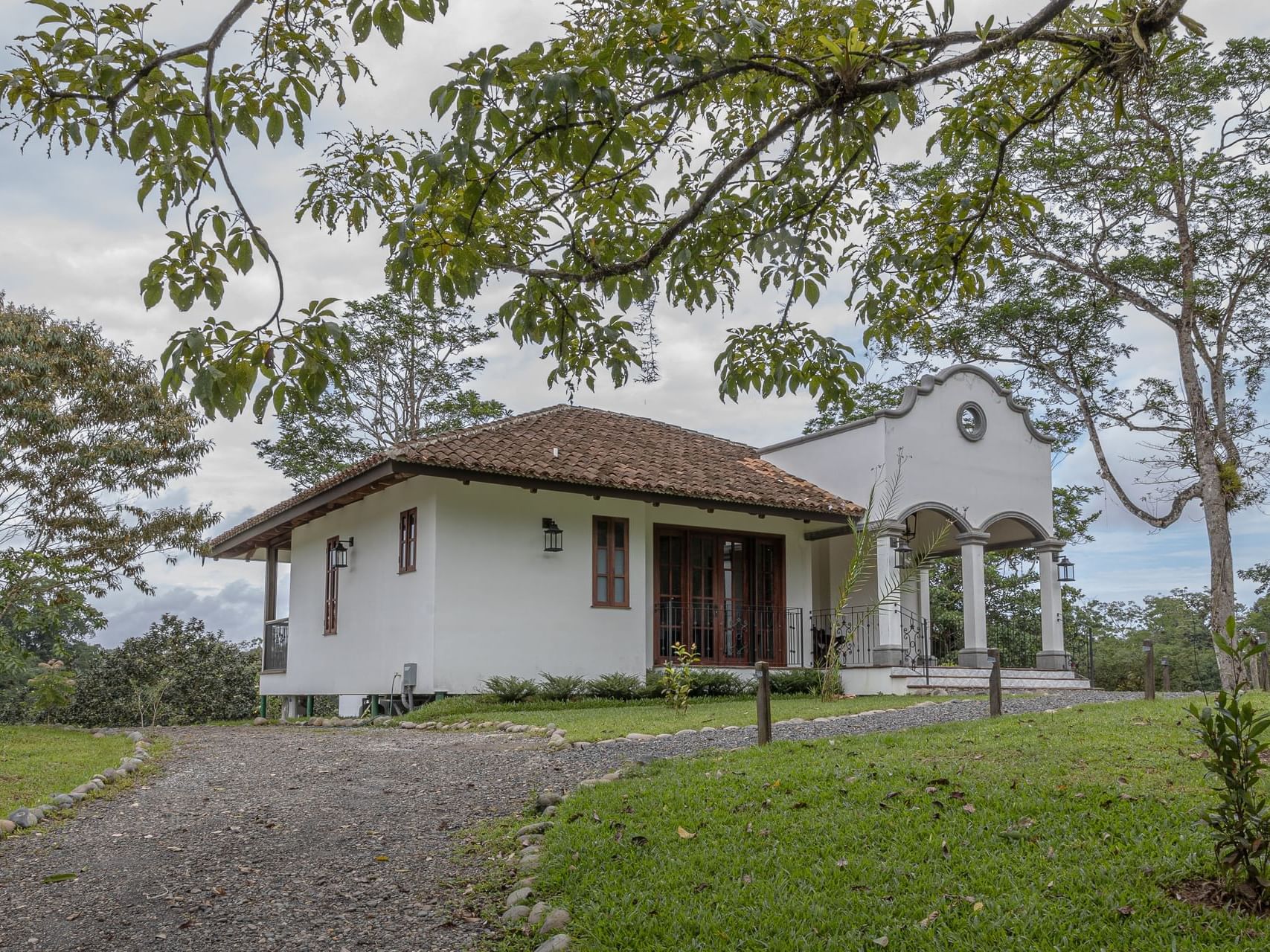 The beautiful setting that surrounds the Deluxe Room makes it an inviting place to relax in comfort. Built in harmony with nature, it brings the outdoors into your vacation sanctuary. Unique antique pieces such as the ornate armoire bring a rustic feel into your space. Featuring one king-size bed or two queen-size bed, spacious bathroom with a full-size tub, and terrace with a wooden deck and plunge pool.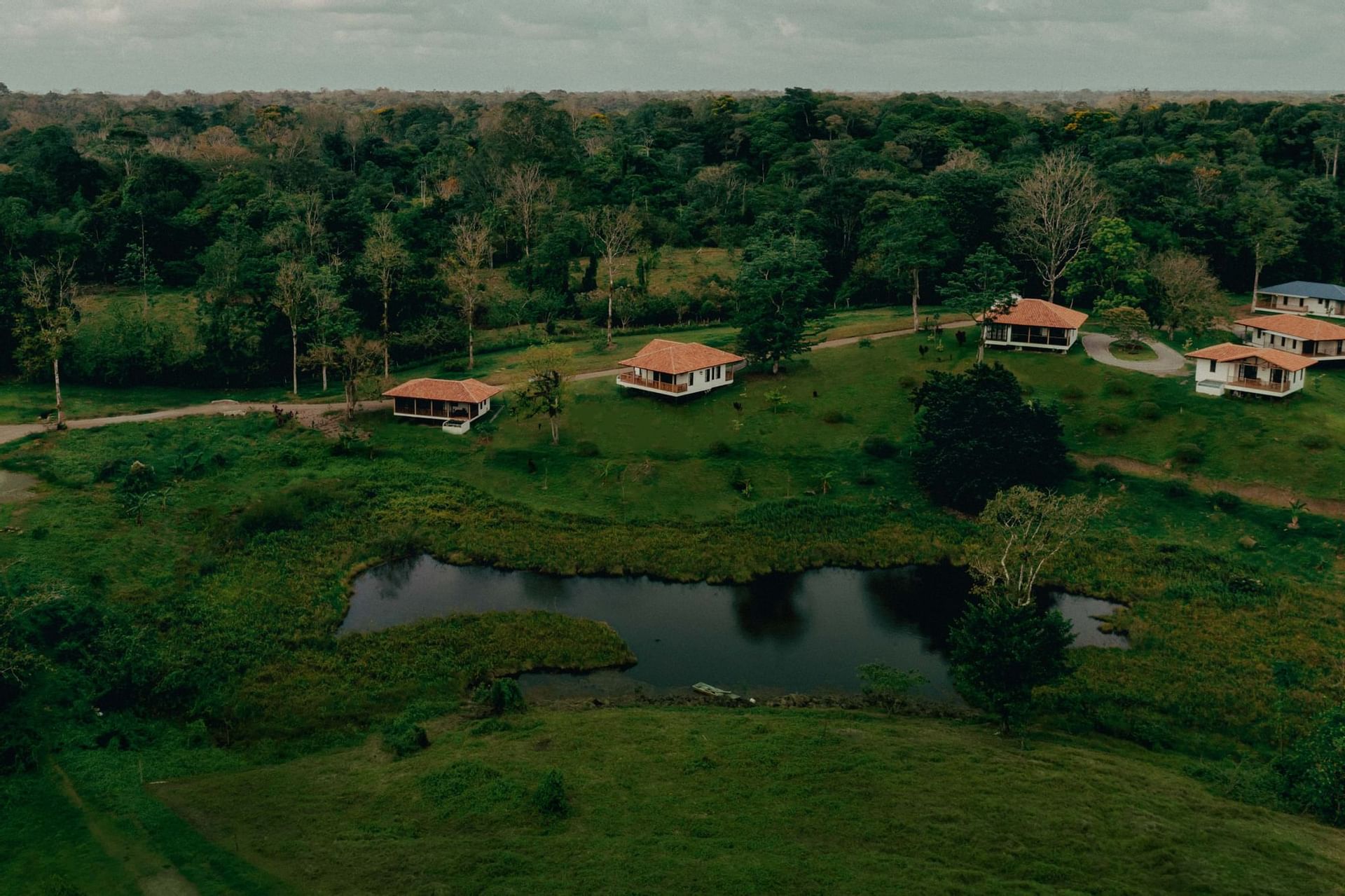 A Diverse Array of Experiences
Whether you've come to take part in exhilarating rainforest adventures or pamper yourself with indulgent spa treatments and a day by the pool, you will experience Costa Rica the way it was meant to be discovered.