El Lugar Resort
A Jungle Hotel Surrounded By Costa Rica Natural Resources
Thousands of species, animals and plants live on Earth. We all share this beautiful planet, and yet most of us don't treat it as our home. Human beings are supposed to be the most intelligent creatures living on planet Earth. How then is it possible that we seem set on destroying it?
What if now is the time to change the way we care for our planet? Not just in empty promises and bold declarations, but by actions and choices. A way that will allow us to change tracks and create a future where we can thrive, not just survive.
The El Lugar project started 2017 with the idea of showing what it is possible to create a jungle hotel that co-existed with the precious natural resources of Sarapiquí, Costa Rica. As stewards of both the Earth and Costa Rica, we would like to inspire people all around the world to start making choices today that that honors our planet. Choices that can ensure that future generations will be able to enjoy it the same way we do – or with a little luck, even more.
Claudia Cano found this piece of land after searching for a possible location for a resort all over Costa Rica. As soon as she arrived at El Lugar, she knew this was the place.
The resort has two main areas, plot 1 and plot 2. Plot 1 is an untouched piece of land that will be protected within El Lugar. It's currently providing pasture for the cattle farm and is largely undeveloped. Big parts are undisturbed jungle and rainforest, teeming with wildlife – monkeys, birds, tapirs, ocelots, sloths, lizards and tree frogs. This plot is as yet untouched by the modern world and offers a unique opportunity to perceive and receive the power of nature in your body and being, as the incredible contribution it can be to mankind.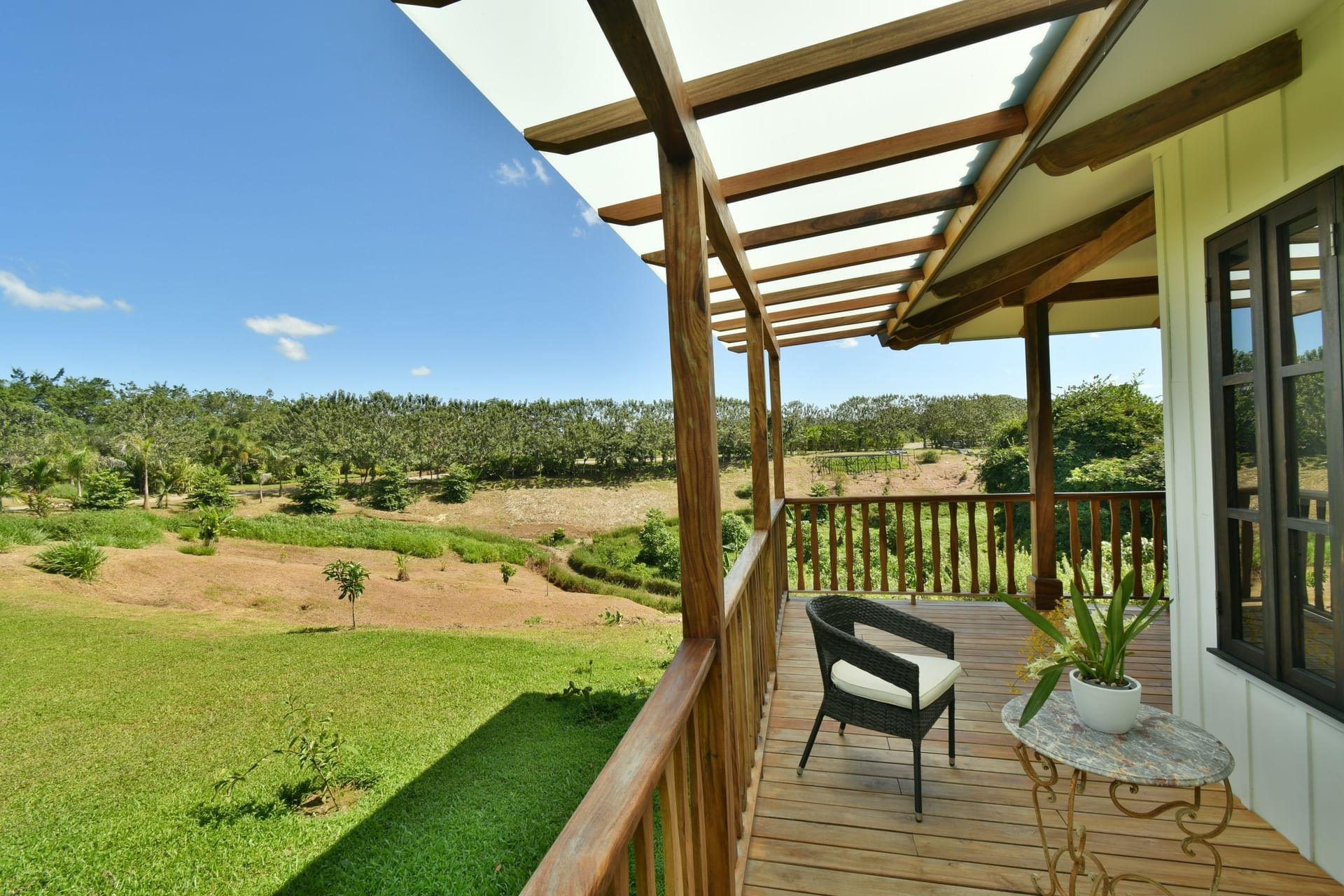 Plot 2 is the 150 hectares or 370 acres on the north side of the river, which is currently where the farm buildings and family homestead are located. This Plot is the area that is currently developed as a resort. This land has only been used for cattle breeding and farming for the last 80 yrs. Fertilizers or pesticides have never been used on the farm.