Coffee tour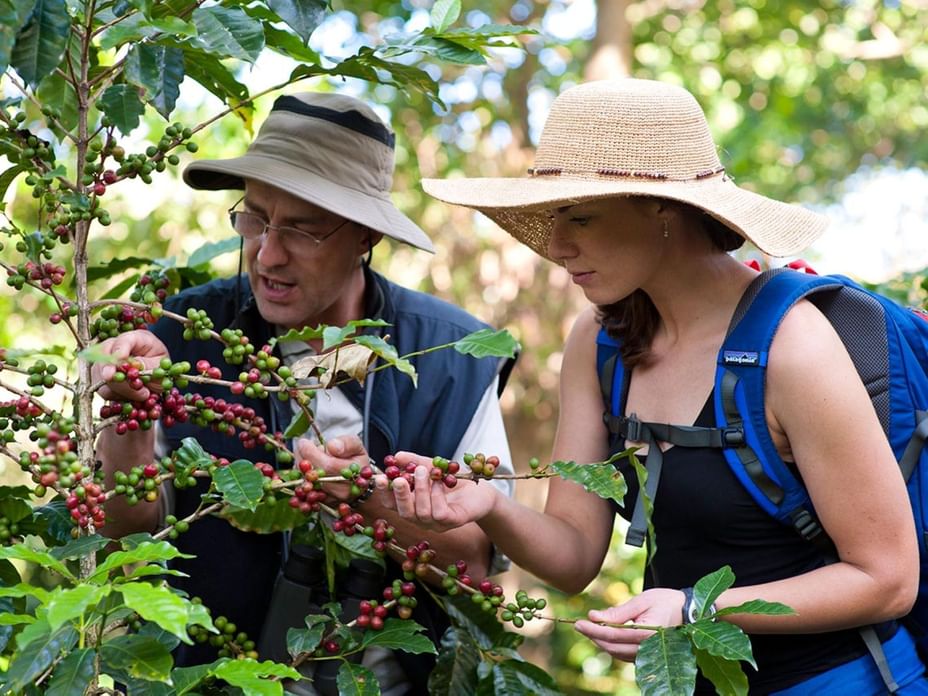 DURATION: 2 HRS.| DEPARTURE SCHEDULE 8:00 AM |MIN. 2 GUESTS
Coffee production in Costa Rica is a driving force of its economy. The combination of fertile soils, high altitude, and cool climate create ideal conditions to reap the best quality coffee beans. Come find out why it is named ¨Grano de Oro¨, meaning Golden Grain, as you follow the production line from the plantation to the process of collecting the coffee bean, separating it from its shell, and drying it. And learn how the distinctive notes of flavors denote Costa Rica's famous award-winning coffee.

What to bring:
Recommended attire: closed-toed shoes
Camera
Restrictions:
For safety reasons, guests who have undergone recent surgeries and/or suffer from limited mobility are advised not to participate in this tour.